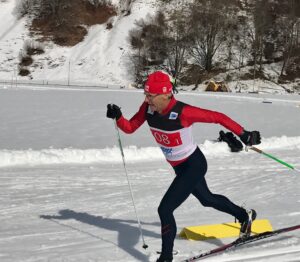 Date: Sunday, Dec 17, 2017 [Alt. date: Jan 21. 2018]
Time: 9:30 – 11:30 am
Location: P6
Price: $20.00
Size: Minimum of 5, Maximum of 10
Instructor: CANSI certified instructor Francoise Chatenoud.
More details:
For skiers with intermediate abilities.
Warm-up, agility, technique with video analysis and practice/integration. Through personal experience, observation and feedback you will develop your understanding of classic ski maneuvers and improve your skills, therefore improving your performance and enjoyment. You will be guided through a progression of targeted exercises that will get you on your toes.
A second classic session and a coached ski on technical single-track blue and black trails may be subsequently scheduled.