Tay Valley Loppet is just around the corner!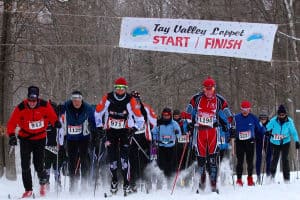 20 Km Loppet, and 10 Km Short Loppet
Classic Technique
February 11, 2018 (Backup Date Feb. 18).
The 20 km event is part of the Ontario Masters Loppet Points Series
Start Time 11:00 am for both events
discount for entry by February 3
Entry deadline 18:00 Friday, February 9, 2018
Prizes
Special medals for fastest 3 men and 3 women in 20 Km Loppet
Age Group Medals for both events
Draw prizes open to all entrants. Special award for kilted skiers.
Go to their website for more information.